London never ceases to intrigue me. It is always so different and english compared to the preppy American runway. Here are a few that intrigued me this season. .
Frost French
Following Sienna's most stylish post Jude Law fashion, Sadie Frost also thrives most stylishly after finalising her divorce with Jude. Her Spring/Summer collection with design partner Jemima French was most elegant and for lack of a better word, english.

I can actually see Sienna walking on the streets wearing this very casual yet elegant yellow outfit. And that grey dress is purrfect for a cup of tea at the Ritz.

I love how update these very old english styled pieces. Matching the edwardian blouse with shocking (for that period) short shorts. Using old english floral prints on this loose flirty dress. Absolute genius!


Giving the little black dress a different edge with sparkles, trims and thigh high socks.
Roksanda Ilincic
I have never heard of her. But having came across her collection, I must say, I am loving her. Her collection is luxurious and elegant. Though not elegant in the usual slim fitting Armani way. But in the voluminous, rich, russian princess way. It is simply divine.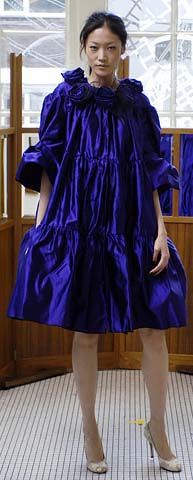 The blue bubble dress is like candy wrapped in shiny paper. And the beige one is like toffee. Yum!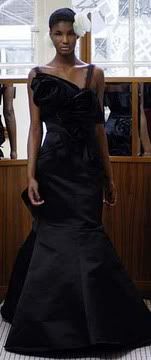 The black and gold dress reminds me a lot of Chanel. . except in a more bulky kind of way. And the black dress on the right with the rosettes, it is oscar worthy!
Betty Jackson
Three words: chic, lux and sweet.

This loosely tailored short and cropped jacket combo and red button up dress is both very office chic.

I just adore these shiny structured boxy jackets. The volume and the shiny material makes it all feel so rich and lux.


And these two are pretty self explanatory. They are just downright sweet!