After my first day of shopping for young casual clothes in Shibuya, my sister and I continue our shopping spree in Shinjuku, which is where the Japanese shop for reasonably priced lady-like and still fashionable clothes.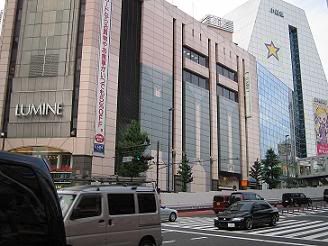 The first stop after we got off the underground railway is this group of shopping mall, including Lumine and My City, which have loads of good stores in them.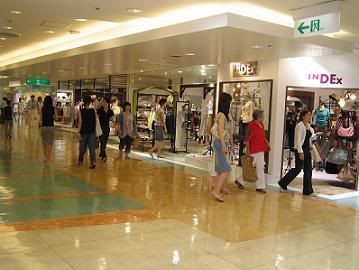 This store, Index, had a great selection of clothes that were quite cheap and fashionable. (Cheap clothes are hard to find in Japan just in case you didn't know.) I bought a few tops and some jewelery there, (and was so tempted by a pair of kitten heels but turned away at the end.) Index is a chain store, so you can find it almost everywhere. Try to visit one next time you go to Japan!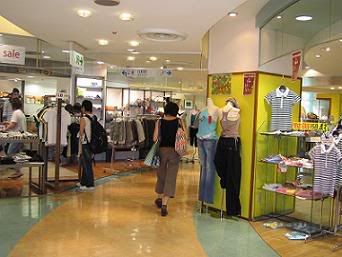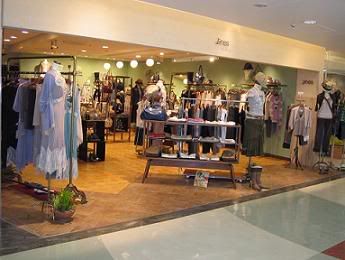 These are random shot inside one of the malls. Don't you feel like you're actually shopping in the mall?
Our last stop was the oh-so-famous Takashimaya, the huge Japanese department store. There were a lot of lovely clothes inside, but mostly very expensive.
Oh, a little tip if you're going to Japan, all their clothes are 'one size fits all'. So you have to be relatively petite or skinny if you shop for clothes there. Also, their shoe sizes go from S to L, (occasionally some stores carry XL). L is an equivilant to approx. a US size 7 -a 24cm long feet. So if you have big feet like my sister does, then Japanese shoes are not destined for you.
And you might ask, why didn't I go to Harajuku, which according to Gwen Stefani is where all the cool girls and shops are. Let's just say I've been to Harajuku in my last few Tokyo trips and it reminded me of a cheap-looking market rather than a place with fashionable clothes. And shopping outdoors in summer? Forget about it. I'll stick to the air-conditioned, young trendy spots of Shinjuku and Shibuya.